Best Animation Service Providers in the UAE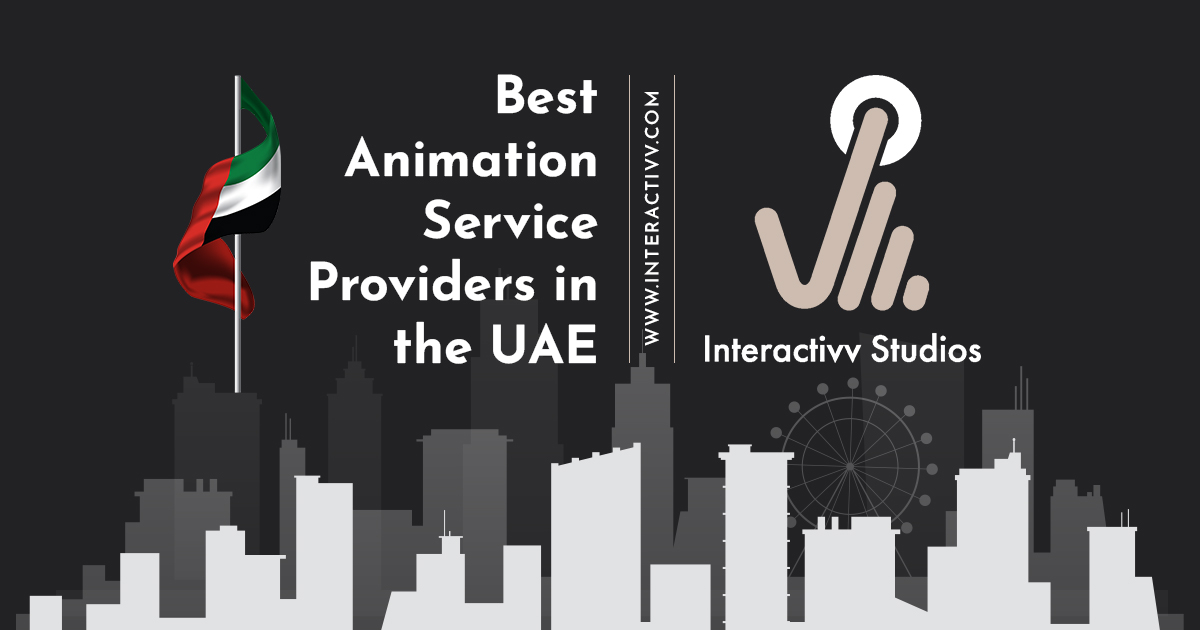 In an era when businesses rely largely on digital content to sustain themselves in the market, using animation videos can give your company a significant edge. A professionally made 3D animation video is one of the best ways to present your products to your audience. Businesses can even use animation to create detailed tutorials and training videos. However, this calls for reliable 3D animation video services from skilled experts. Choosing the best animation service providers can be a challenge, with each one claiming to be the best.
8 tips to choose the best animation service providers in the UAE
Animation videos are great for marketing and educational/training purposes, but their success depends on how well they're made. A high-quality animation video not only looks great but covers every necessary detail in the best possible way. To get engaging animation videos that would capture the attention of your target audience, you need to rope in a reputed 3D animation video agency. Here's a quick guide on how to find the best one out there:
1. Check out their portfolio
When deciding whether you have found the right company for animation services, checking out their portfolio is the best way to understand their quality of work. Every leading animation service provider would have a rich portfolio with a variety of animation videos for different industries and purposes. Choosing a company based on its reputation is one thing, but checking out its work yourself is far more reassuring. The wider the range of videos in their portfolio, the more experience they have in working with different industries.
2. Details to look out for
Know what to look out for when checking the portfolio of a 3D animation company. Apart from the obvious aspects like the level of detail and video quality, audio is important too. Videos made by experienced professionals would have high-quality and well-synced audio tracks. Also, check how good the videos are at storytelling. A beautiful animation video with nice audio quality won't be much good if it fails to convey the information to the viewers.
3. Look for testimonials
Naturally, every 3D animation video company would try to sell you their services by claiming to be your best choice. A far more reliable source of this information would be the company's existing or past customers. Check out client testimonials and reviews to get an understanding of what to expect and how good the company is at delivering client satisfaction. Besides, genuine testimonials will help you steer clear of companies that make promises but fail to deliver them.
4. Consider your budget
Before you set out to choose the best animation service provider, decide how much you can afford to spend on the project. Fixing your budget beforehand will help narrow down your options, but also keep in mind that you get what you pay for. A number of factors like the originality, duration, audio, and complexity of the video depend on your budget, and a tight budget can compromise them. Thankfully, some of the best companies out there still offer 3D animation video services at affordable prices and are quite flexible in adapting to different budgets. Choosing the right service can help you get good videos at reasonable costs.
5. Test their customer service
Once you have fixated on a few good animation service providers, it's time to shortlist them further based on the quality of customer support they offer. Poor customer service can cause a great deal of hassle down the road. A professional company should always respond to your queries or complaints as soon as possible and address them properly. Contact your chosen companies and ask questions to check the response times and the quality of responses.
6. Check for transparency and coordination
Regular contact and coordination are important in any professional service, but they're especially crucial when it comes to complex and creative projects. Unless the company is willing to keep you in the loop and discuss the details with you, you won't have much control over the video they make. After all, it's your project and you should get to call the shots. Before you hire a company, ask how involved they're willing to keep you in the video-making process. However, don't get any hard feelings if a company refuses to accommodate a particularly difficult or peculiar request. This means they're sincere and would rather lose a sale than grab a client through false promises.
7. Aftercare services
Once the videos are made, you might still need some aftercare services to utilize them well. For instance, you might later want to get more versions of the video in other languages to reach out to a new market. You might also want to get banners and animation GIFs related to the videos as a part of your branding campaign. Check if a company is willing to work with you in the long run and accommodate such requirements.
8. Test their creativity
Lastly, tell them of your requirements and ask for suggestions on what they can come up with. This is just to test whether a company is creative enough to cater to your needs while keeping the video unique. After all, it takes a great deal of creative thinking to come up with videos that leave a mark on the viewers' minds.
Conclusion
Hopefully, finding the best 3D animation video company won't be too much trouble for you now. Looking for reputed companies based on their client testimonials and portfolios should already narrow down your options to a huge extent. You can get a more detailed understanding once you reach out to your shortlisted service providers and interact. It does take some effort, but it's completely worth it.