Architectural Animation video is the Game changer for Real Estate Industry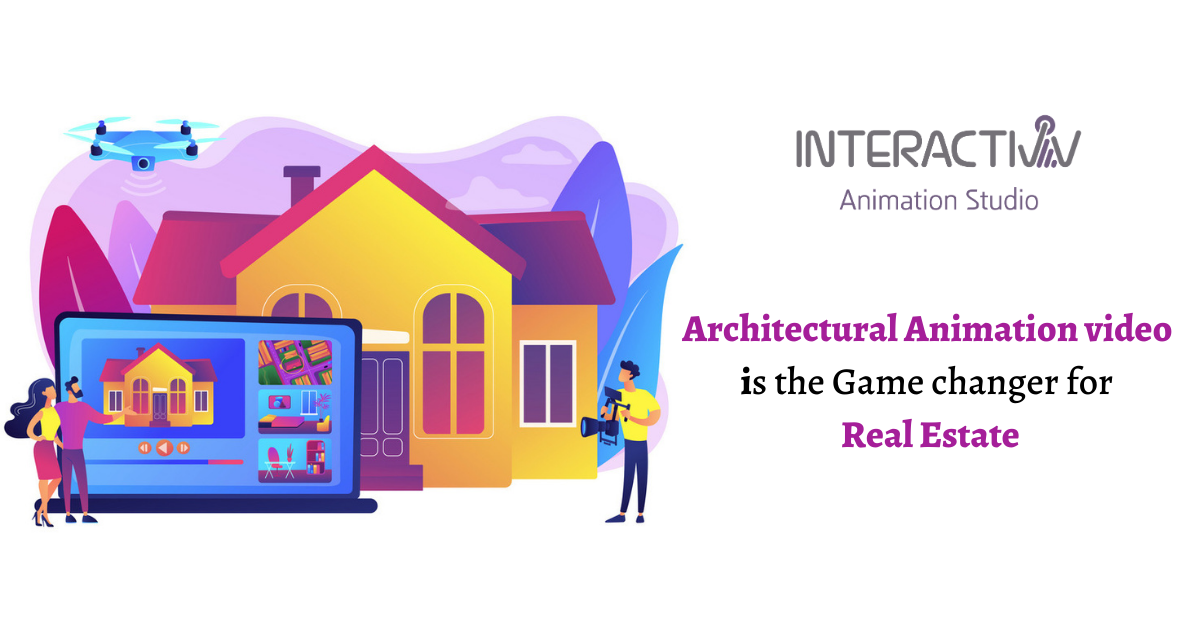 In the digital era, technology plays a significant role in changing the real estate industry's dynamics. There's a game-changer, and it's already transforming the way the real estate industry functions – 3D walkthrough animation video production service. That has cast a profound influence on the industry.
This emerged as a revolutionary marketing tool for Real Estate developers & Sellers.
3D walkthroughs have leveraged the industry in several ways.
Basically, the animation video is made to understand the interior and exterior architecture existing or planned. An apartment, a society, a campus is easy to view without visiting the place physically. That is the main purpose of this type of animation. To create that, Real Estate agents look for quality 3D Rendering Services.
In this update, Let's explore how 3D architectural animation videos bring revolution to the real estate industry.
With walkthrough video, agents can reach out to global buyers via online promotion & advertisement. Most buyers looking for a property will begin their search from the Internet as the seller wants to reach out to prospects globally to convert into potential buyers.
Also, buyers looking to buy a home from afar want easy access to a wealth of information about the property.
Quick And Easy To Illustrate                                             
When it comes to marketing architecture projects today, they need to be sold before they are constructed. Walkthrough animation videos play a great role in visualization. Animation makes raw data such as blueprints and information about materials less boring to process, making presentations informative and entertaining.
It's a more vivid picture of a project that dynamically showcases construction stages. It is a great way to provide an overview to buyers, progress reports for clients, and good briefing material for specialists on site.
Architectural Animation video is a dynamic marketing tool that helps Real estate agents engage their potential buyers as visuals help buyers get an overview of how the project will look. During the construction phase, clients can see the outcome from the very beginning of the project. This facilitates agents can focus on scheduling meetings and working with target customers.
Walkthrough video helps marketers engage their clients that leads to high conversion rates. However, Real estate Marketers incorporate walkthrough animation in their strategies to boost their business and stand out from the crowd.
High-quality animation videos grab the clients' attention and make it easier to convince clients to buy the property.
So, here's how walkthrough video brings a revolution in the real estate industry.
If you're a real estate agent and looking for a creative architectural animation video production service to enhance your sales, Interactive studio creates video solutions as per your business need. For free consultation reach out to us at +971-55-5252734, or you can mail us sales@interactivv.com.