Importance of Character Animation Video to Advertising your Brand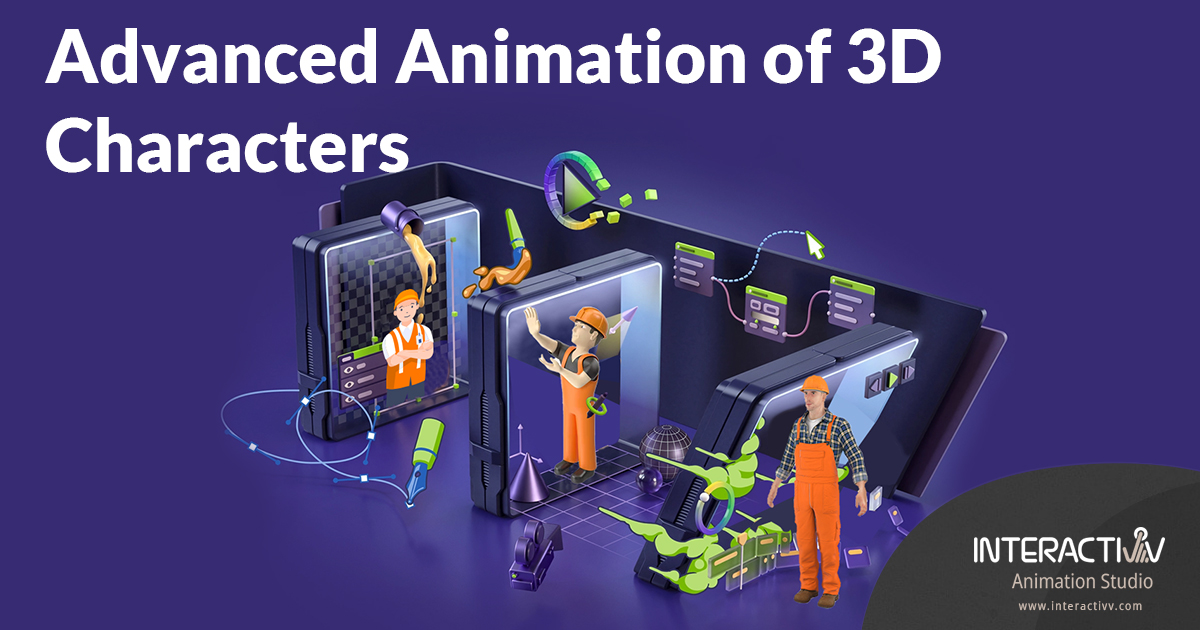 Working on your brand's marketing strategy? You should consider advertising with the help of 3D character animation videos for better results. Not only are these videos sophisticated, but they can be of great help in marketing a brand successfully. Lately, some of the most reputed brands across the world have been using character animation to create unique and memorable advertisements.  So, what makes character animation videos so important in the branding strategy of a business? Let's find out.
How does character animation help in advertising?
You are likely aware of what a character animation video is – it's the digital production of an animated video, using characters rendered on a computer. Now, you might be wondering how character animation videos help in advertising. Well, here's exactly what makes character animation videos an excellent advertising tool:
Versatile character development
First and foremost, you may develop a character's personality exactly the way you wish. This means the character can embody the brand's principles and values, and in other words, represent the brand accurately. It is extremely difficult to achieve such customization in character development with real people acting in a video.   
Using character development videos for advertising also helps a business curtail its expenses. Shooting an advertisement video incurs expenses like paying the actors, hiring necessary equipment, etc. Hiring a 3D character animation company is a much cheaper way to create a great ad that would stand out from the rest. This financial aspect of character animation videos is one of the key reasons behind their growing popularity. 
Personalization for the audience
When making an advertisement video, it is always important to personalize your target audience. An ad won't be very successful unless the audience can relate to it or enjoy watching it. The customizability that comes with 3D character animation video allows you to personalize the characters for your target audience. For instance, cartoon characters are much more effective in advertisements aimed at children. 
Emotional attachment
Building a strong emotional attachment with your target audience is the key to creating a loyal customer base. While this can be a little hard to achieve, 3D character animation videos make it much easier. A well-made character can quickly win the hearts of your audience, helping your brand do the same. The viewers would see the brand and its products from a new perspective, eventually becoming loyal customers who love the brand and recommend it to others. 
The key problem with getting a well-known personality to represent your brand in an ad video is that the same person may represent numerous other brands too. The audience won't necessarily relate the person to your brand. However, an entirely new 3D animated character created just for your brand gives your brand a unique face for representation. Whenever people see or think of the character, it would remind them of your brand. 
Defense against negative publicity
Another problem with roping in celebrities to represent your brand is the negative publicity that may sometimes follow. Celebrities often face backlash due to their actions, which often extents towards the brands they represent too. There have been various instances of brands having to terminate contracts with celebrity representatives to save themselves from a public backlash. With a 3D animated character, you will never face this issue. 
It always pays off to promote your company as a brand that comes up with genuine and original ideas, rather than simply following the rest. The endless versatility of 3D character animation makes this possible. By incorporating a unique mix of visual effects, storytelling, and characters, skilled professionals can create an advertisement that's unlike any other. Such unique and original concepts often get viral on social media too, ensuring ample exposure for the brand.
Sometimes, brands need to update their advertisements. For instance, tech companies often release updates for their products and need to make sure the advertising videos are up-to-date too. You might also want to reuse an iconic ad by making a few tweaks to it. Now, reshooting the entire advertisement video incurs far greater expenses than simply editing an animated video. Your production team can easily make the necessary changes to your 3D animation video, even altering entire scenes if needed. 
Where can you find 3D character animation video services?
As you might be aware, some of the leading brands out there get their most iconic ads made by reputed agencies. The same goes for 3D character animation videos too – you may hire a company that specializes in making them. The only challenge is choosing the right company, for which you may follow these tips:
Look for a well-established company
Although you may have cheaper options, it's always better to work with a well-established company that has a large team and the best technologies. Seek out companies that have been around for a while and have experienced specialists for every aspect of animated video production. 
Customer service is important
You certainly don't want to be stuck with a company that doesn't provide its clients with adequate support. Customer support is crucial to any type of professional service. When shortlisting your options, reach out to the customer service channels of the companies and ask questions. Note their response times and how helpful they are being. 
Transparency is non-negotiable
When hiring a 3D character animation company, never compromise on transparency. The company should always be upfront about the process and the expense. They should also agree to keep you in the loop, provide you with necessary updates, and hold discussions with you.
Conclusion
A good 3D character animation video company can give your marketing campaign a massive boost. Skilled professionals can come up with an impactful animated character that you can keep using forever in your ads, turning it into a brand asset. If you are trying to build a strong brand in the face of tough competition, you should definitely consider going for 3D character animation videos.