The Advantages Of 3D Product Animation For Your Business Growth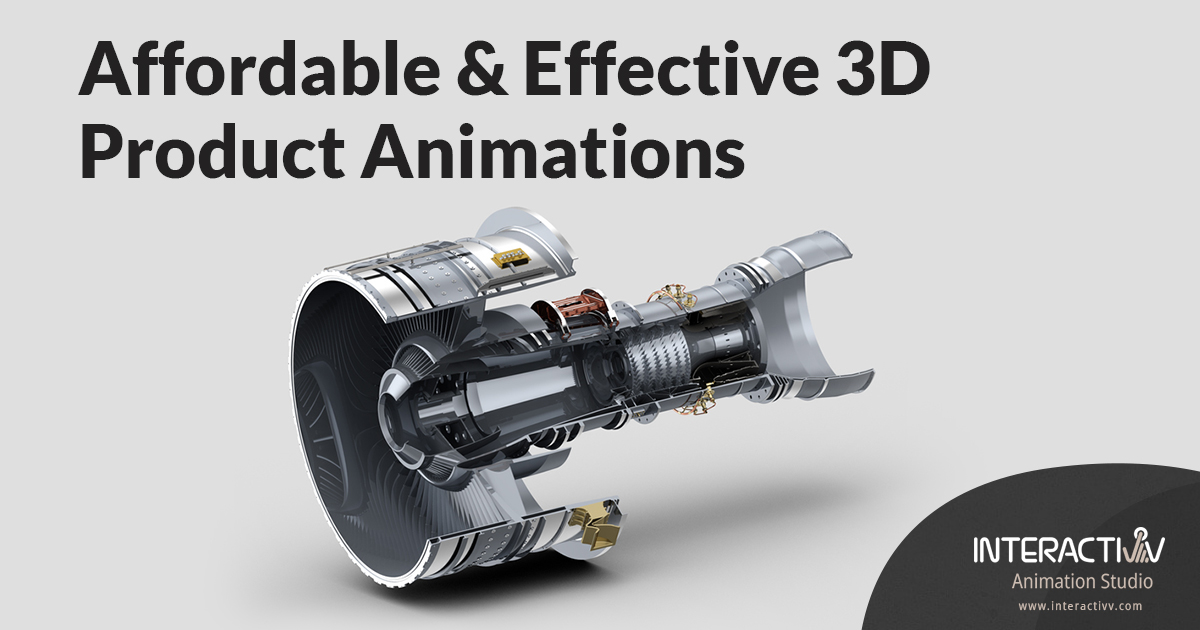 Showcasing eCommerce products with optimal visual appeal defines the success of the business. After all, the competition is insane in the eCommerce sector and it can be quite hard to stand out from the rest. Especially if your eCommerce business sells similar products as its competitors, this can be a bit challenging. This is why you should consider getting 3D product animation services for the proper showcasing of your products. When done right, it can give your business a huge boost. 
What is 3D product animation?
Before we get to the perks of using 3D product animation, let's get a clear idea of the concept. It involves the presentation of products through the use of 3D animated videos rather than 2D images. Professionals can create detailed 3D models and animate them to make videos with eye-catching effects. This not only helps a product grab attention, but also allows a quick and effective demonstration of its features. 
How can your business benefit from 3D product animation?
3D product animation has been around for a rather long time now, and probably won't be going out of trend any time soon. If you think of it, you can likely remember plenty of 3D product animations from reputed brands. Indeed, there are plenty of reasons behind the popularity of this technique among leading companies across the world:
Failure to grab the attention of potential customers is one of the biggest pitfalls for any eCommerce business. When you're up against a tough competition, your brand and product must stand out from the rest. Now, using a 3D product animation video is a great way to get an edge over your competitors. By capturing the attention of your customers, a good 3D animation video can give your sales a nice boost. 
When building up your brand image, you need people to recall your brand naturally when they think of a product you offer. After all, a brand cannot grow unless it earns a place in the minds of its customers. Well-made 3D product animation videos can be quite impactful and easy to remember. This makes the technique an effective branding tool that would help your business develop a strong brand image.  
In-depth product overviews
One of the key purposes of a 3D product animation video is to inform your customers about a product. You can easily cover a great deal of detail in these videos, which may not be possible using videos shot in real life. For instance, rendering a 3D model of an electrical appliance will allow you to present a visualization of its internal components and functioning. It would be much easier to explain the features of a product through such visualizations rather than more conventional means. 
If you are familiar with how search engine ranking works, you are likely aware that web pages with detailed videos tend to rank higher. This is why you would often find videos near the top of the page when you run a Google search. Now, search engine algorithms are highly sophisticated and do a great job of picking out the most relevant and informative web pages. This is why a detailed and comprehensive video can push your eCommerce website to the top of the search engine results. 
Along with the higher SEO rank, a product animation video in 3D will also ensure a strong online presence. Especially on social media platforms, your business can easily gain plenty of exposure. Well-made videos get viral on social media quite often, which basically means free advertising for your business. Videos reaching the masses through organic shares are far more effective in promoting a brand than paid advertisements. 
Another nice perk of this technique is its amazing customizability. After all, the possibilities are endless when it comes to 3D animation. This means you can get the video customized perfectly customized for your business, the type of product, the impression you are trying to put up, etc. A reputed 3D product animation agency will also personalize it for the target audience it's meant for. All these add to the effectiveness of the video. 
Whenever exploring new ways to advertise your products, the associated cost is one of the biggest factors to consider. Thankfully, it is extremely cost-effective to showcase your products using 3D animation videos. This is because making a 3D product animation video is cheaper than shooting a live-action video, which also requires you to spend on high-end equipment. 
Flaunting your brand's sophistication
Obviously, publishing a well-made 3D product animation video is a great way to give your business an impression of sophistication. An iconic 3D animation video with great visual effects will help you present your business as a company that embraces modern technologies. Especially if you are trying to promote products for which sophistication is a major selling point, this is a nice brand image to have. 
Is it hard to get a good 3D product animation video?
Thankfully, getting a good 3D product animation video isn't too difficult. While making such a video obviously calls for professional expertise in this field, you can easily hire an expert team to get it done. Find a reputed 3D product animation video company in your region and discuss your ideas with them. 
Once you share your requirements and any concept you may already have in mind, the professionals can make a basic draft of the video. If you approve, they'll go ahead with it and work on the final product. Professional companies always keep their clients in the loop and tailor the videos as per their preferences. Hence, you may rest assured that the final video will be exactly the way you want it.